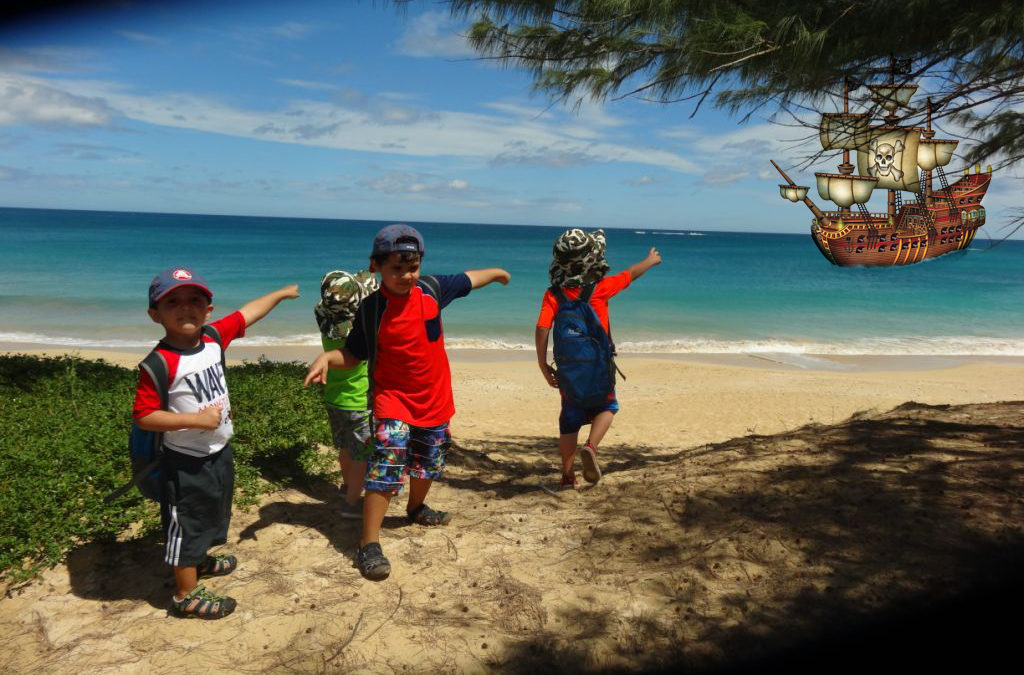 Just imagine the whole family searching for treasure in a tropical heaven that is packed with exciting adventures and offers the opportunity to see some incredible natural sights. This kind of experience definitely isn't something you should miss out on, so be sure to include Maui Treasure Hunt in your vacation itinerary. This is what my family did, and the memories of the trip still warm my heart and put smiles on the children's faces.
The adventure is primarily oriented towards kids, but adults are sure to enjoy it as well. After all, everyone has an inner child who wants to play outdoors. Sharing this trip with your kids and seeing their happy smiles is sure to make the whole experience even more enjoyable for parents. Searching for a treasure is only a small part of Maui Treasure Hunt as this adventure is packed with all kinds of cool things, from a hike through the forest to swimming in a real tropical lagoon, allowing you to see the Island of Maui at its best. The tour will take you to some of the most beautiful places in Hawaii, and the challenges designed with the group's ages in mind will keep you on your toes.
If you want to make your Maui vacation truly memorable, this adventure is sure to achieve this goal. Children are bound to enjoy running around in nature and creating mayhem while unraveling the mystery of the lost treasures. As they will definitely need help with some of the challenges, this treasure hunt makes for an amazing bonding experience. If you are still not sure, see this video, that's so cool.
Is It Safe?
Hiking on your own definitely carries some risks, especially if you take your kids along. However, Maui Treasure Hunt is an adventure that includes the services of a professional guide who will ensure your safety and help you enjoy the tour more. You'll be supplied with snacks, water, and other essentials. The guide will provide advice, keep you on the right track, and tell you lots of exciting stories that will have both adults and kids enthralled.
Our guide was just amazing and very patient, which definitely won approval with the kids who were relentless with their questions, quips, and generally being kids. All in all, I can say that including Maui Treasure Hunt in your vacation plans is a sure way to make some outstanding memories your whole family will treasure for years to come.
Get some goodies
Your kids will most likely ask for a Maui Treasure Hunt T-shirt, well it's a worth souvenir, very good quality and great attractive design and priced at $17.99 it's totally a good price on Hawaii. We ordered a photo USB from a trip which is full of great high resolution photos, but we should get a DVD instead to have a live view memory from our tour. Maybe next time.